Some bits and pieces
Here are a bunch of crafty finishes that I've had over the last few weeks - first is another rag book for Rosie. After I finished the
last one
Chris got in touch and very kindly offered me another panel that she had in her stash and had not got round to making up. Here is the finished book, thanks Chris.
Next up is a knitted dishcloth, I've found that I can do a certain amount of knitting round Rosie as long as I don't have to follow much of a pattern, so I'm tending to work on plain top down socks and dishcloths. I took the pattern on this one from the Ackworth Pattern book by Needleprint.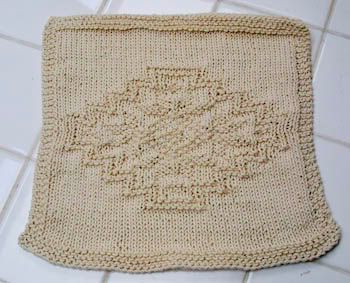 And last up is a goldwork class that I took back in 2004 at the Stitch and Craft show at Olympia. The class was with Jenny Adin-Christie and was to make a small broach. As you can see it looks lovely on my denim jacket.