All change
Things have been changing up here at the Corner as a little girl decided that she was ready for more than milk to eat.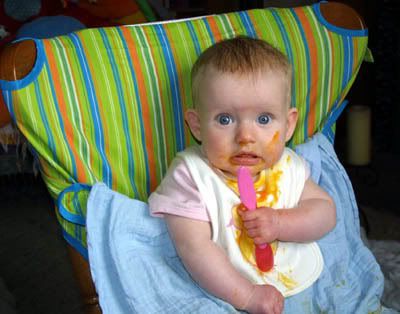 So far so good, I've been busy pureeing and Rosalin has enjoyed everything she's tried - Banana and Butternut Squash seem to be the favorites at the moment as far as I can tell.
Thank you all for the comments on Maria Spence, unfortunately the way I cropped the photo has mislead some of you. I'm only just past the halfway point so the finish is probably at least a year away. This time I've taken the progress photo showing all the linen so you can see how far I still have to go.