A Needlework Garden Accessories
I've admired the Needlework Garden set from Olde Colonial Designs since they came out and I've got the first two of the accessories done. I got the top of the Snip Basket stitched last year and I managed to finish the finishing a few weeks ago.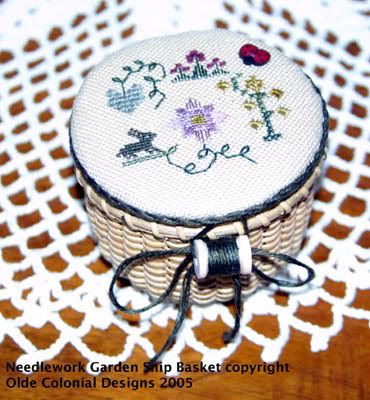 Last month I got the stitching done on the Thread pallet and I got it finished a couple of weeks ago. I'm really pleased with how they both went together.