Wayward Garden Update
Dill thanks you for all the comments to my last post, though she seemed to think that they were only a matter of course. Cats LOL!
Here's this weeks progress on Wayward Garden, I'm past the half way point on the border. Woot!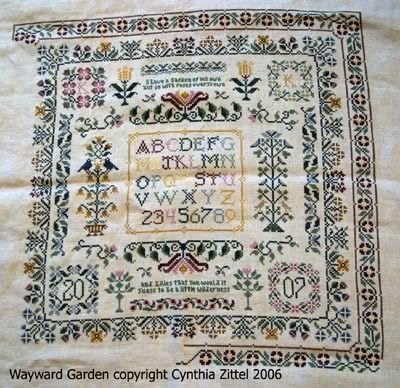 My new rotation is going well even though I can't share photo's of the other wips. I should finish the prestitching on the Peacock Case in the next round along with the last of my ornies.
Tomorrow I'm going for my next ultrasound, as far as I know baby is doing well - there have been no signs to the contrary and I'm starting to feel it wriggling around. So keep your fingers crossed the scan goes well.