Summer Quaker Exchange Part 2
I heard today that my partner in the Summer Quaker exchange, Vonna has got her parcel. I decided to stitch The Workbasket's August Quaker and to finish it as a drawstring bag.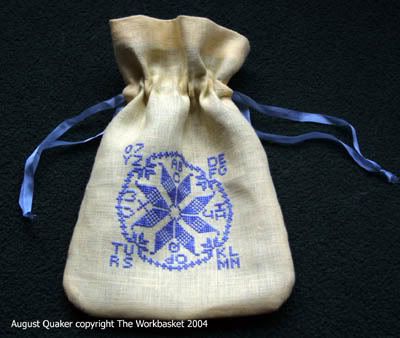 I also put a few other little goodies in the parcel :)
To continue the Quaker theme, this week it's the turn of Maria Spence to get some attention. I finished off the large red motif, stitched the Y and started another small motif.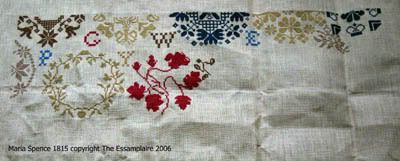 Thank you all for your kind comments on my finishing, I really appreciate them all