Silkwood Manor Needlepark
Sorry about the lack of stitching photo's in the last couple of weeks. I've put my rotation on hold briefly while I have a 'finishing frenzy' on Dragon Ride. I've not got far to go on it now, I only have the border to finish so expect a big finish in the next few days :)
In the meantime to keep you going I did a spot of finishing at the weekend and got my Silkwood Manor Needlepark by Just Nan completed. I used the finishing kit as the instructions with the chart where not the clearest, I think that the results were worth the money.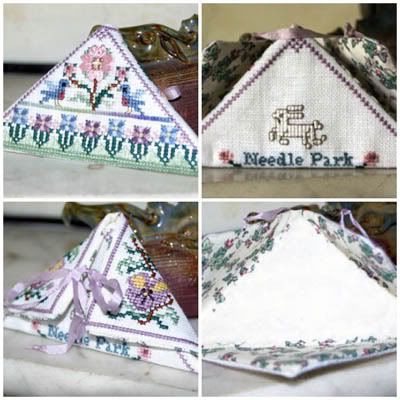 The other thing I did this weekend was to head down to London to meet up with other members of the Sampler Guild at the Foundling Museum. We all had a lovely time and the museum was fascinating. Well worth a visit if you're in the area.
Barbara asked me what I thought of Perdido Street Station, I have to say that I quite enjoyed it. I stalled a bit about 3/4 of the way through but by and large it was well written enough to keep me reading.