A Lovely Display
Yesterday we had rather wet and windy night, so when I got up this morning I found that one of the branches of my tree peony had keeled over. The peony is absolutely covered in blooms this year and I found that once I cut the blooms off the branch has recovered slightly but it will need a good prune later on this year.
As a result I now have this gorgeous display on my mantelpiece to enjoy. Most of the blooms are pretty blown but they should last a few days.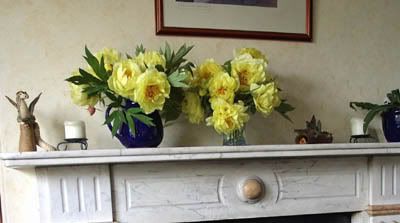 And heres an 'arty' shot of one of the blooms.