Framing and Knitting
Top of my to do list for today was to go to the framers and pick up Silkwood Manor, I'm really pleased with how it turned out.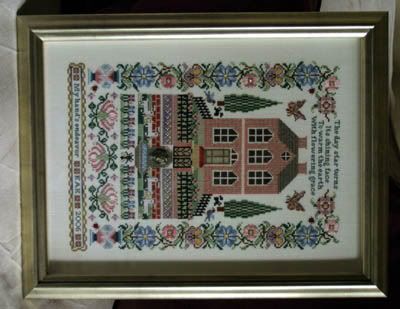 As it was the knitting circle last week I thought I'd share some progress photo's on my wips. First is my attempt at a Quaker pinball from the Tokens of Love book. I'm about half way up my first side.
And here's my current sock in progress, I've reached the heel on this one. This is the second sock so progress is a bit slower LOL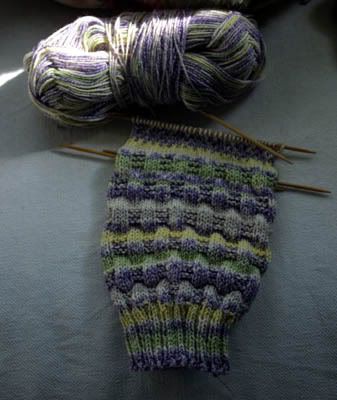 Thank you all for your kind comments on my Needleroll and Wayward Garden