Victorian Elegance
There are several photo's in this post, so I'll apologise in advance to those with a slow connection.
My weekend stitching for the last couple of months has been Indigo Rose's Victorian Elegance and I finally managed to get the finishing completed a couple of days ago. It's a very different colour palette to my usual smalls but I think it is indeed elegant. Here's the front
And the back:
I had a major breakthrough with Dragon Ride this week when I finished the over-one. It should start to grow much quicker now :)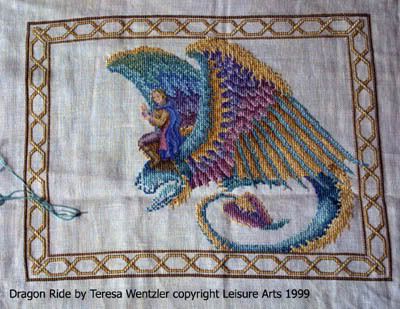 I also managed to finish the first of the bubble wrap sock, Dill condescended to model it for me :) I've cast on the second sock so I'm hoping that they get finished this month.