Some Stitching from last weekend
I've been meaning to post this update all week but by the time I've been getting home from work I'm mostly just up to vegging on the sofa, which is good for my stitching/knitting but not so good for other things.
So last weekend I had a dig through my finishing pile and pulled out this set by Textile Heritage. I originally stitched them a few years back and had managed to finish the fob and pin cushion but it had been put down half way through the needlebook. So I decided that it was time to remedy that and finished it off.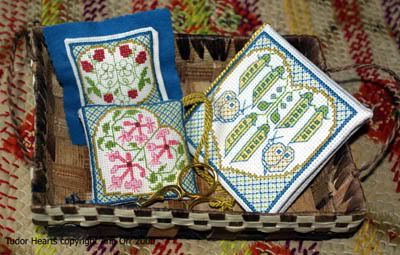 My stitching last weekend was on the Needlepark from Silkwood Manor, I had intended going straight on with it after I finished the sampler but that didn't happen, however I'm off to a good start and it should stitch up quite quickly.