Wayward Garden Update
Thank you for all the comments on my ornie :) Here's this weeks progress on Wayward Garden, next week I'll finish the honeysuckle and continue down the centre section.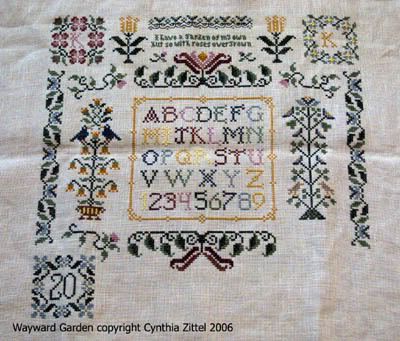 In the comments last week Carol asked me how I managed the chart for this sampler so I took a snap of my stitching corner to show my set up. As you can see when I'm working on the larger pieces I use my Lowery stand and with it I have a magnetic sheet to hold my charts. Hope this answers your question Carol.