I fell of the wagon with a bang this weekend LOL As I got a couple of paychecks under my belt I felt I could splurge on some stash :)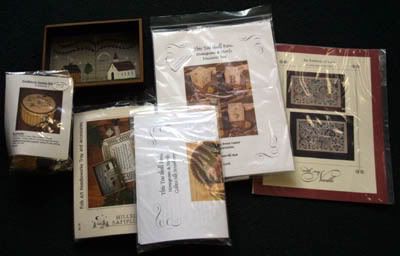 In no particular order Olde Colonial Designs - Needlework Garden Snip Basket, This too shall pass Treasures box and Strawberry, With my Needle - An Emblem of Love and Hillside Samplings Folk Art Tray. I indulged in a highly enjoyable fondle as you might imagine!
Here is last weeks progress on Maria Spence, not a huge amount of progress as you can see.