Finally a stiching update
As I got all my Christmas stitching finished at the weekend I'm happily reunited with my rotation wips which have been screaming at me for some attention from their bag.
So here is my latest Dragon on the Afghan - Friendship. One of my major goals for next year is to finish this, only 2 moons, 4 stars and 4 dragons to go!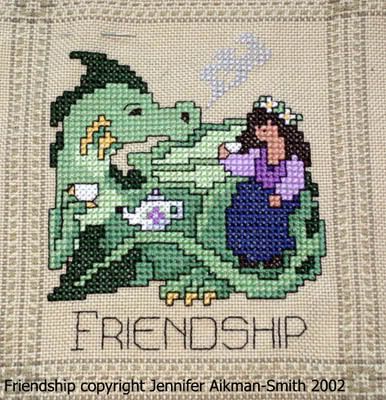 And I have a new wip, the class piece from Ackworth Maria Spence 1815 by The Essamplaire. I got the top medallion stitched while I was there and was enjoying it so much I decided to keep going for a little bit when I got back. I'm going to add this into my rotation and work at least one medallion a month :)