A couple of small finishes
In the last week I've finished a couple of my smaller wips. First up is Indigo Rose's Bee Charmer. I was given this kit by a very dear friend for my birthday back in September so I decided to start it straight away.I finally finished the finishing on Christmas Eve. This is my first biscornu and I'm sure it won't be the last.


Next is a needlecase kit by Earth Threads that I received in an exchange a few years ago. The kit came with a pre-finished needle case so it's been my most recent travel project.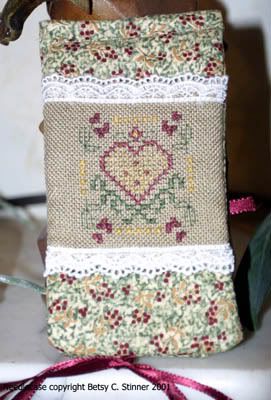 And finally here is my most recent progress on DT's The Teaching Band Sampler. The middle is now finished, just the border to go.