Sampler House Exchange
I heard at the weekend that my piece in the Sampler House Exchange on the Legacy BB had reached it's new home with Jane . I stitched the With My Needle freebie Peaceful Willows and finished it as a ruler case. I've received lovely Pin keep from Anzia but I'm afraid you'll have to wait for Dave to get back with the camera to see it.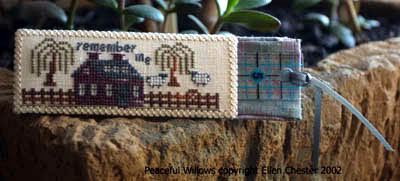 I'd like to say thank you to everyone who's left comments recently I really appreciate them all.