A New look
I've gone for a new look what do you think? I've been meaning to do this for ages but it kept getting put off. I've also checked all my links so they should be working now.
It's been a busy week but I've still managed to get some stitching in :) Here is this weeks progress on Silkwood Manor.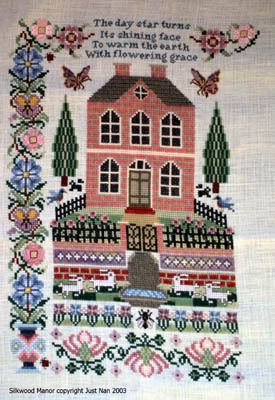 I've finished the centre section and have started the border. The end is in sight on this one!
I've also got an updated photo of Dragon Ride. I've got some more of the backstitching done in the border and some of the yellow sections of the wing stitched.