A Surprise in the post
I got a real surprise in the post today - my exchange parcel in the redwork exchange on the SBEBB. The surprise was because mailing day for this exchange is still a week away!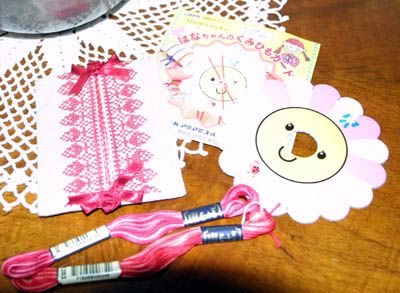 I got this lovely tissue case from Cindy, along with some variegated Anchor thread along with a cute Japanese braid maker. I guess I better get my exchange piece 'finished'! My apologies for the bleached out photo, the case is actually natural linen, but it's not the best time of day for photography.


Jenna asked what my next travel piece is going to be, it's Love Pincushion from the Esmeralda's friends series from Elegant Stitch. I've slipped behind the last couple of months so time to get caught up again.