House Exchange Pt 1
I had a great mail day yesterday as my House Exchange from the SBEBB arrived. I got this lovely picture from Bine.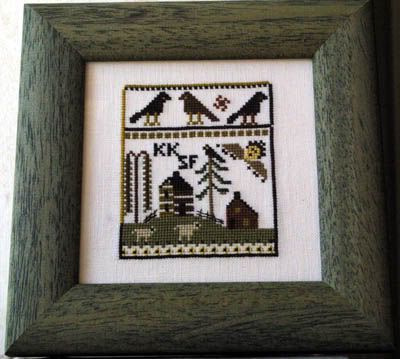 She also included a piece of linen and some lovely red perle cotton and a chart by Sunflower Samplings. The picture has already found a home in my dining room. Thank you Bine
And finally the sun has come out, we've had several days of really bad thunder storms and torrential rain so we all enjoyed the good weather, especially Tansy who spent today following the sunny spots round! I've decided to use a picture of her as my avatar as I've been meaning to set one up for some time.