Holiday Pt1 Holt to Cambridge
Finally I'm caught up enough to start blogging about my holiday. We drove down to Norwich on the Saturday, staying at a hotel there for the night so we could start our holiday proper on the Sunday without long drive.
We were staying in Holt for the first part of the holiday, so we decided to go to
Bickling Hall
, a
National Trust
property on the way from Norwich. Bickling is a Jacobean house built by Henry Hobart who was Lord Chief Justice to James I & VI. He bought the estate off the Boleyn family but there are no traces of their ownership left now.
The grounds were gorgeous and we had a lovely potter round winding down. The partier garden was stunning and I picked up a few ideas for my own garden.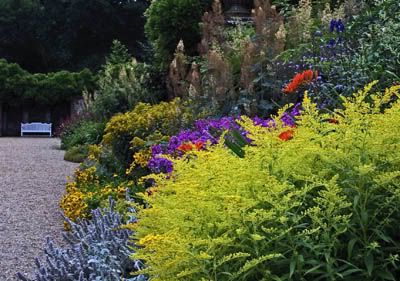 Then we headed off to Holt and our self proclaimed 'Posh B and B'
Byfords
. We were in
Room 7
, it's easily one of the most comfortable places I've ever stayed in and DH had fun playing with the high tech TV in the room LOL!
The next day as DH wanted a break from the driving we took the
North Norfolk railway
from Holt to Sheringham. Unfortunately the times we were travelling meant that we were on the vintage diesels rather than the steam trains.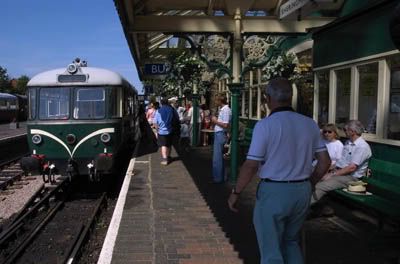 Then we took the Norfolk coast path to Cromer, though the path heads inland at Sheringham. Large sections of this bit of the path were through woodland which was very pleasant given the temperatures were pushing 30 degrees C! When we reached Cromer our first stop was for Fish and Chips, then we went for a walk along the beach and I went paddling LOL.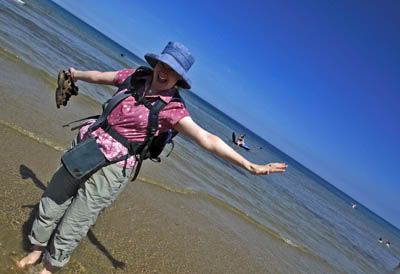 Tuesday we went to another National Trust property in the area,
Felbrigg Hall
, it's another Jacobean building probably built by the same craftspeople as Bickling Hall. We started off by going for a walk that was a loop of the estate, then went round the house and the lovely walled garden. As it was still very hot we then headed back to the B&B.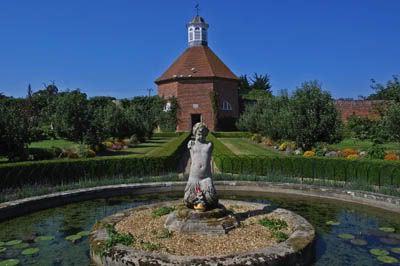 On Wednesday we left Holt and headed to Cambridge where we were going to spend the weekend at the folk festival. On the way we stopped at another National trust site
Wicken Fen
(we decided to get our moneys worth out of our membership on this holiday LOL).
This site is a rare patch of undrained fenlands that used to cover most of East Anglia/Lincolnshire. It was very hot and humid so most of the wildlife was keeping a low profile apart from the numerous butterflies and dragonflies.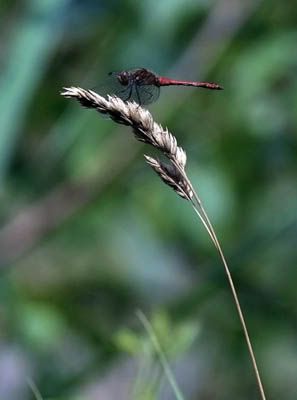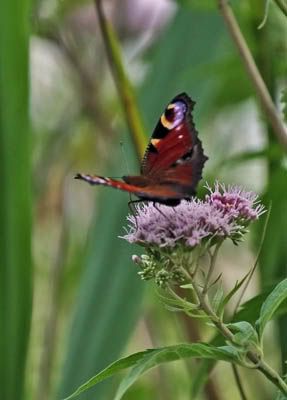 In the reserve shop I bought a lovely wicker egg basket by a local basket maker that is going to be perfect for displaying my needle rolls. Fortunately we managed to miss most of the humungous thunder storms that came through later.